Idaho High Mountain Elk Hunts
Archery Elk Hunt – 5 Day
$4950
Rifle Elk Hunt – 5 Day
$4950
Drop Camp Elk Hunt – 5 Day
$1950
Nothing embodies a western experience quite like an Idaho high mountain elk hunt.
There's a good chance that when you feel the crisp autumn every year you imagine yourself nestled on an alpine hillside while listening to a dominate bugling bull in the basin below.  Simply put, elk hunting will always be the apex of western hunting.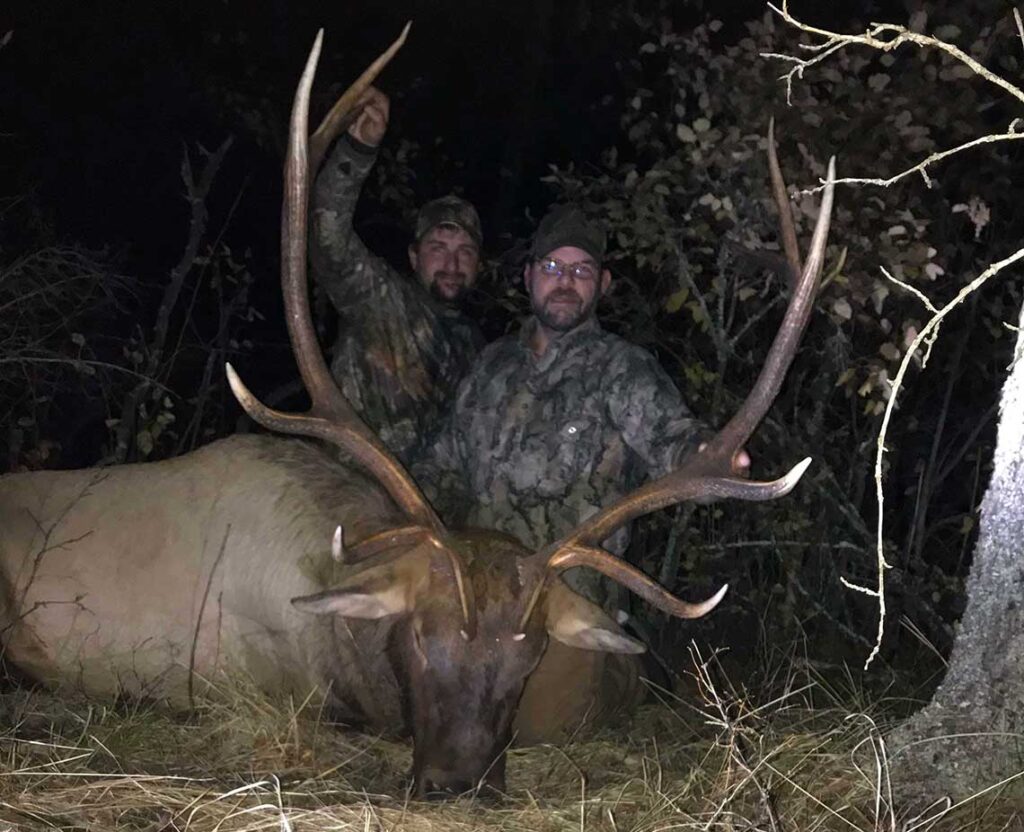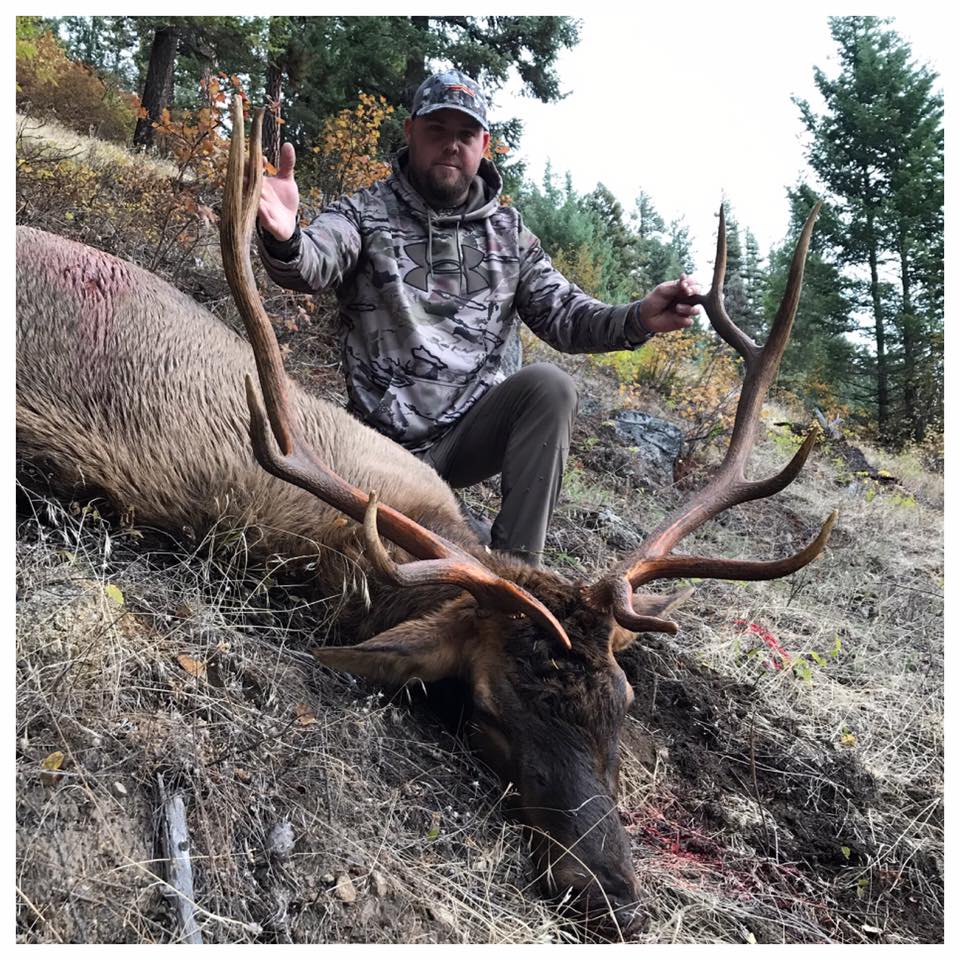 A drop camp elk hunt in Idaho is an excellent option for the experienced hunter looking for a quality elk on at a fraction of the price.  What the drop camp hunt does so effectively is eliminate the logistical and expensive nightmare of transporting and packing your own camp into the wilderness.  We'll handle your camp from start to finish and provide stock to pack out your game.  Your sole responsibility is to get here and hunt!  Drop camps are available for both archery and rifle hunts and require a minimum of 3 hunters.
Archery elk hunting is the choice of many elk hunting purists.  Putting yourself on ground level with a raging bull, getting close enough to see the whites of his eyes and then taking him with a bow and arrow is a dream for many.  Here in Idaho we offer five day hunts for elk starting the 30th of August and ending the 30th of September.  The rut will be in full swing by September 10th and will remain so until the end of the month.  You have two options for accommodations, the first being the drop camp option and the second would be staying at the lodge for the duration of your stay.
If rifle hunting is your bread and butter we can accommodate you as well.  Our rifle season for elk starts on October the 10th and ends October 24th.  Like the archery hunt you will have the choice of the drop camp hunt or fully guided and outfitted hunt from the comforts of the lodge.  Remember, the rifle hunt is a high mountain hunt and in October early season snows can blanket the countryside.  It's always best to keep this in mind and bring a warm set of hunting clothes in case cold weather comes early.
Two factors will greatly increase your chances of taking a good bull here in Idaho and the first will be proficiency with your weapon.  If you are well practiced with your bow or rifle it will go a long way toward getting a bull on the ground.  The second factor will be the kind of shape you are in.  If you can handle several miles of hiking every day your chances of taking a trophy bull just went through the roof!
The gear list for your Idaho elk hunt will be greatly dependent on which hunt option you choose.  Once you've decided which one you like best we can discuss the gear you need in person.