Well the spring bear hunt is over and what an excellent one it was here in Idaho.  We are pleased to report that all bears taken, but one, were a color phase other than black!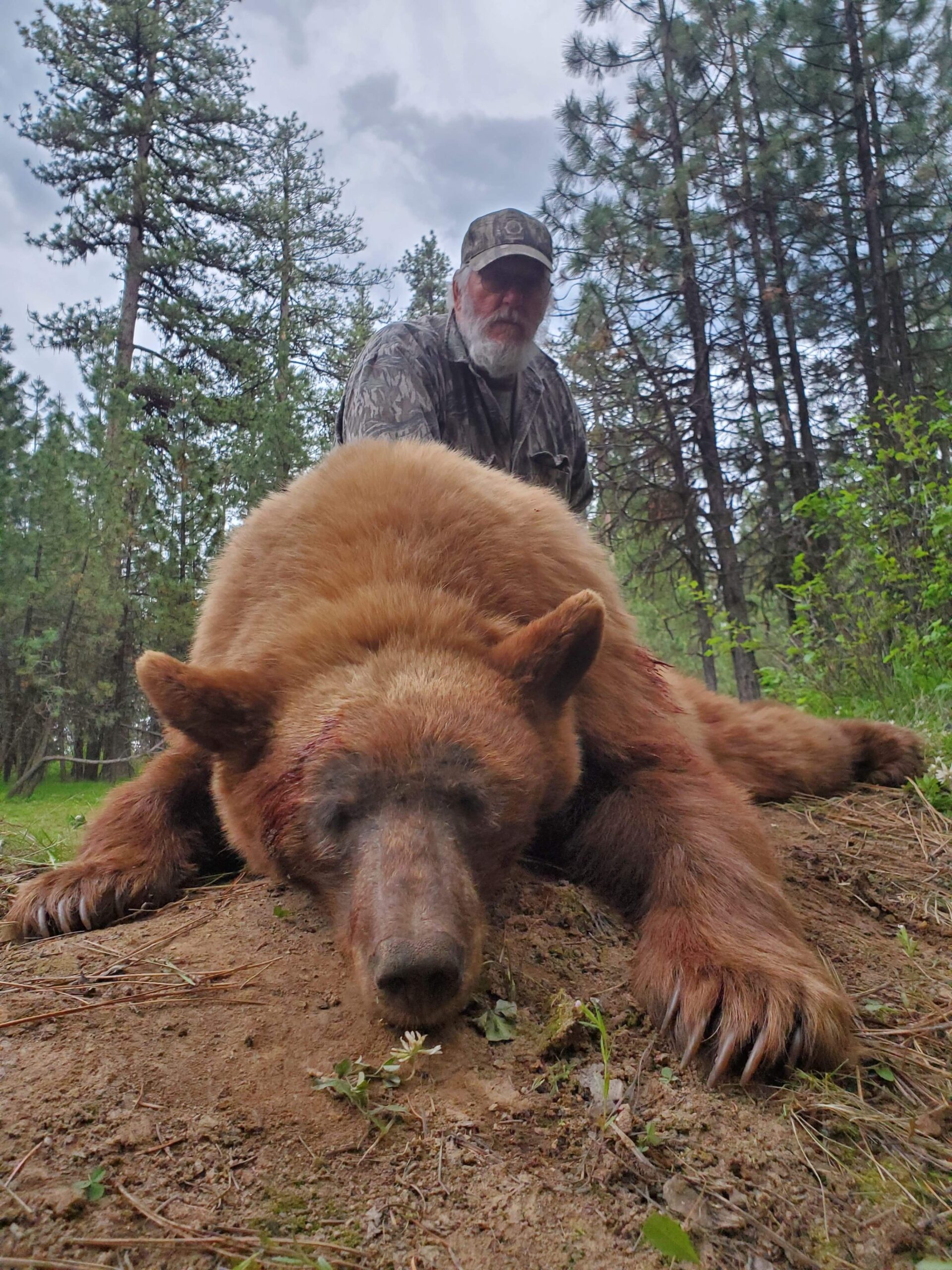 Holy mackerel that's incredible!
Not sure where else you can go and expect to see that many cinnamon, chocolate and blonde bears…..
Some excellent boars were taken as well with one big red bruin stretching the tape out passed 7 feet squared!  We 're also very fortunate in the fact that we got to meet some great people this spring and can't wait for next spring already.  Some big bears got away from us this year and we can't wait to get after them again!
Thanks again for the great folks who helped make this spring bear hunt a great success!